University and Specialized Accreditations
Rutgers, The State University of New Jersey is a member of the Association of American Universities, a prestigious body of 62 public and private research institutions.
Middle States 
Rutgers is accredited by the Middle States Commission on Higher Education (MSCHE), a voluntary, nongovernmental, peer-based membership association dedicated to promoting standards of excellence and improvement in higher education.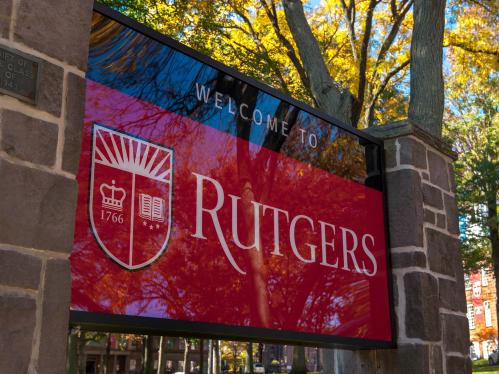 The comprehensive, decennial reviews include the preparation of a universitywide self-study and a site visit conducted by a team of external peer educators who report to the MSCHE. Five years after each decennial review, there is an interim evaluation. For this assessment, Rutgers creates a Periodic Review Report (PRR) which is a study of the university in light of any recommendations made during the previous comprehensive evaluation.