About the Office of Postdoctoral Advancement
Meet the Team
At the Office of Postdoctoral Advancement, we're dedicated to the professional growth and career success of our postdocs. The OPA team is here for you. Please see below to meet the team!
Itzamarie Chévere-Torres
Universitywide/Central Administration
Itzamarie Chévere-Torres is Director of the Office of Postdoctoral Advancement. She manages daily office operations, establishes collaboration with key stakeholders universitywide, and develops and facilitates career development resources and programs for Rutgers postdoctoral researchers. Itzamarie obtained her Ph.D. from the University of Puerto Rico, her neuroscience postdoctoral training at NYU, and a second postdoctoral training at Rutgers. Itzamarie is a strategist focused on talent development and a certified career coach.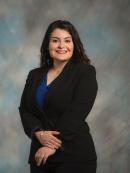 Jillian J. Hanna
Universitywide/Central Administration
Jillian is the Senior Program Coordinator for the Office of Postdoctoral Advancement. She is passionate about people-centered work, and helping others is the most fulfilling aspect of her role. She is a member of the EVPAA's DEIA Council. Jillian is an alumna of the School of Arts and Sciences - New Brunswick and holds a B.A. in Psychology and Theater. She is currently pursuing a Master of Social Work (Clinical) at Rutgers School of Social Work.
Team Statement on Diversity, Equity, Inclusion, and Access (DEIA)
We value the unique contributions of all individuals and diversity in all its forms. We have a strong commitment to building trust and creating inclusive spaces in which each person can experience a sense of belonging. We believe this is the path to academic excellence and innovation.    
We honor individuals' unique and diverse identities and engage with and learn from people from all walks of life. We foster personal and professional growth for the diverse populations we serve. We pride ourselves in modeling fair and equitable practices across all our programs and activities. Respect and human dignity are at the core of our team's value system. We understand that our individual, diverse backgrounds shape our life experiences—both positive and negative—and we strive to use our personal histories to the advantage of the communities we serve.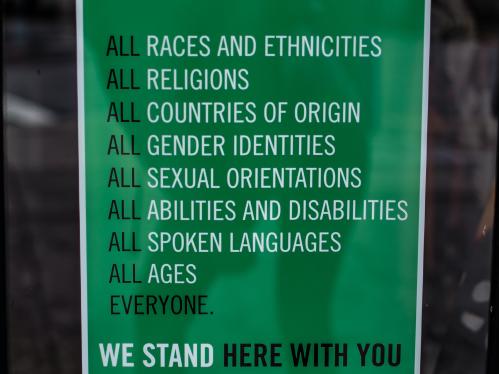 Executive Steering Committee
The Executive Steering Committee is a small body of senior faculty and administrators who drove the establishment of Rutgers' first universitywide office for postdoctoral researchers in February 2017. The committee is chaired by Associate Vice President for Research and Experiential Education, Sunita Kramer, and provides high-level oversight to the office and makes decisions on policy-related recommendations that impact Rutgers postdocs.
Jacqueline S. Mattis, Ph.D.
Dean of Faculty, Office of the Dean, Psychology
School of Arts & Sciences-Newark

Carol S. Lutz, Ph.D.
Associate Professor of Microbiology, Biochemistry, and Molecular Genetics
Assistant Dean for Curriculum, Graduate School of Biomedical Sciences

Joseph A. Barone, PharmD, FCCP
Dean, Ernest Mario School of Pharmacy

James H. Millonig, Ph.D.  
Senior Associate Dean, Graduate School of Biomedical Sciences
Associate Professor of Neuroscience and Cell Biology, Robert Wood Johnson Medical School

Kathleen W. Scotto, Ph.D.
Vice Chancellor for Research, Rutgers Biomedical and Health Sciences
Vice Dean, School of Graduate Studies

Karen R. Stubaus, Ph.D.
Vice President for Academic Affairs and Administration

Lori Covey, Ph.D.
Dean, Life Sciences, School of Arts and Sciences

Michelle Stephens, Ph.D.
Founding Executive Director, Institute for the Study of Global Racial Justice
Professor of English and Latino and Caribbean Studies, School of Arts and Sciences

Wendie S. Cohick, Ph.D.
Dean of Research and Graduate Education, School of Environmental and Biological Sciences
Professor of Animal Science
Big Ten Academic Alliance Postdoctoral Affairs Group
The Big Ten Academic Alliance (BTAA) Postdoc Offices (PDOs) Group is a collaborative group of directors and senior staff and faculty from BTAA member institutions that meets bi-monthly to generate innovative solutions to common cross-institutional challenges faced by postdoctoral researchers and their faculty mentors. The group collects and shares data, insights, and expertise that help to improve existing services and anticipate trends and future needs of the postdoctoral community we all serve individually and collectively. For more information contact Dr. Itzamarie Chévere-Torres, ict@oq.rutgers.edu.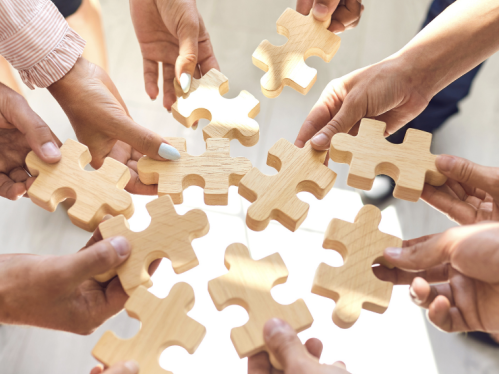 Get in Touch
848-445-1800
176 Ryders Lane
New Brunswick, NJ 08901
Hours: Mon-Fri, 8:30 am to 4:30 pm