Board of Governors Professorships
Board of Governors Professorships are awarded to individuals whose aggregate academic accomplishments are recognized nationally and globally as being exceptionally outstanding and at a level surpassing the extremely high standards of distinction expected of faculty members who have earned Distinguished Professor (Professor II) designations at the university. By virtue of their exceptionality, these professorships exemplify over the span of a year or multiple years the single or handful of the most celebrated and decorated academic scholars at Rutgers. Nominations should be linked to a series of transformative accomplishments and honors that transcend singular professional or academic disciplinary honors. 
Photo, left to right, Board of Governors Professors Andrzej Ruszczyński and Eileen White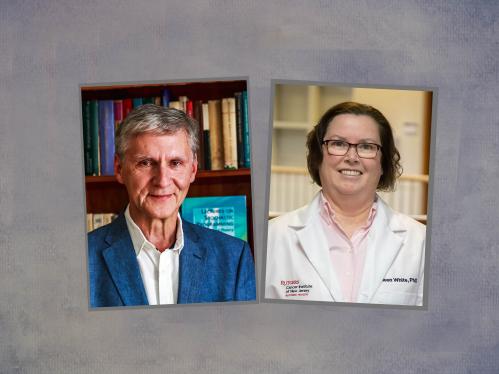 Board of Governors Distinguished Service Professorships
Board of Governors Distinguished Service Professorships recognize sustained and exceptional service to the university, to the academic profession, to the state or nation, or to the broader community by a faculty member at the full professorial rank. It is most appropriate for a land-grant university to recognize faculty who are engaged so effectively in service to our society. Service at the level of this Distinguished Professorship must have made a recognized exceptional impact such that it has brought appropriately documented acclaim to the individual. Accordingly, the Distinguished Service Professorship exists to provide special recognition for extraordinary achievement. 
Photo, Board of Governors Distinguished Service Professor Samuel Rabinowitz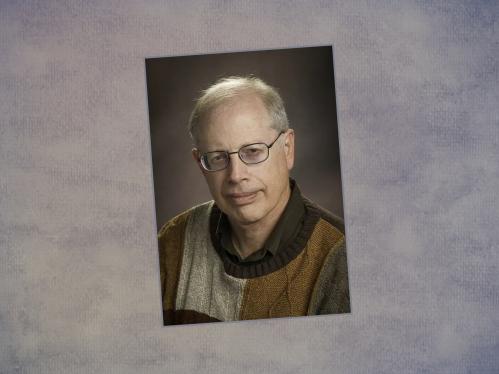 University Professorships
University Professorships are awarded to senior faculty members by the Board of Governors upon recommendation by the President. The title is awarded to a faculty member who has made exceptional contributions in academic or administrative service or who has earned academic distinction across disciplinary lines. Consequently, a University Professor need not be part of any particular university department, although the faculty member might be primarily affiliated with one field. Some University Professors are engaged primarily in administrative duties. 
Photo, left to right, University Professors Benedetto Piccoli and Howard Marchitello