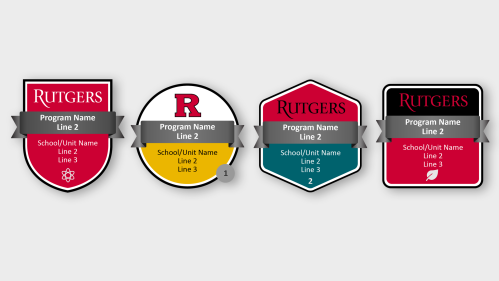 Microcredentialing and Digital Badging at Rutgers University
What are Microcredentials and Digital Badges?
A microcredential is a short, competency-based recognition that enables an educator to document a learner's mastery in a particular area. Digital Badges are shareable electronic documentation of this learning. All digital badges are microcredentials, and some microcredentials have digital badges.
Microcredentials and Digital Badging programs break down learning into smaller components, and may incorporate co-curricular and extracurricular activity, or may be conducted outside of credit-related learning. Digital Badges are structured into competencies that may align with the interest of prospective employers and graduate education programs, with verifiable assessments for measuring learning outcomes.
At Rutgers University these opportunities exist and are rapidly expanding across our campuses and state, in our laboratories and libraries, and in our Continuing Education programs.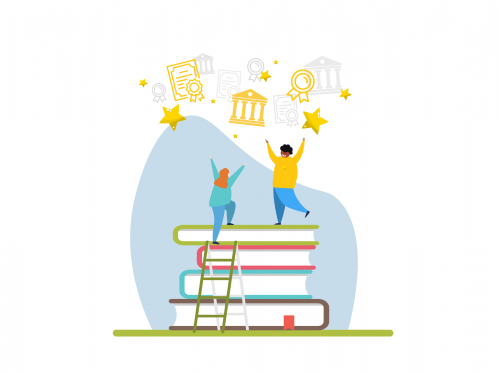 Why is Digital Badging Good for You?
Educators, staff, and administrators across Rutgers should consider the inclusion of Digital Badges in expanding their learning and outreach opportunities for the ability of badges to document a baseline of learning that earners can share with those who recognize the importance of this level of comprehension.  The spectrum of possible microcredentials and digital badges at Rutgers is limitless and bridges the credit/degree, co-curricular, lifelong learning, and workforce development areas across the University.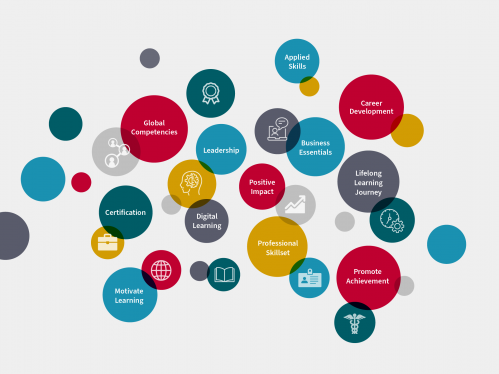 Digital Badge Creation Process
The Digital Badging process at Rutgers University currently utilizes the web-based Accredible platform for digital badge development, use, and distribution, enabling all academic and administrative units to explore, develop, issue, and maintain digital badges.  An account is available for each of the following areas, with an identified account approver and badging coordinator:
Digital Badging Visual Identity
A universitywide digital badge template has been created by University Communications and Marketing (UCM) to align with the University's Visual Identity System that is simple, clear, and adaptable for use by any Rutgers unit.  UCM's templates have been migrated into the Accredible platform for the creation of digital badges.
The Digital Badge Design Guide provides tips for creating a digital badge using the Accredible platform.
Digital Badging Development and Assessment Support
The Rutgers Division of Continuing Studies (DoCS) and its constituent parts, including the Office of Teaching Evaluation and Assessment Research (OTEAR), will provide training and support for the badge components and assessment, including workshops and other forms of technical support to assist units as they create new badges that will be consistent with and worthy of the Rutgers brand.