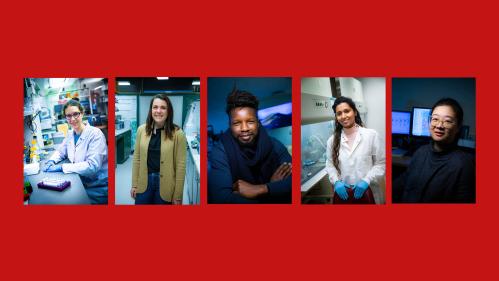 Office of Postdoctoral Advancement
"Engaging, Connecting, and Developing the Rutgers Postdoc Community"
Committed to advancing the University's mission to conduct cutting-edge research and advanced training, the Office of Postdoctoral Advancement supports postdoctoral researchers and their faculty mentors by providing a central hub for professional development opportunities, knowledge sharing, and community building. Every month we host activities—all dedicated to helping postdocs make the most of their time at Rutgers and prepare them for the next stage of their career. To learn more, visit about us, check out our monthly activities and schedule of events, register for one of our upcoming workshops, and get to know our growing community of 700+ postdocs.
700+ Postdocs Universitywide
Humanities & Social Sciences Postdocs
Thursday, September 29, 2022, 2:30 p.m.-4:00 p.m. | Zoom
Friday, September 30, 2022, 11:00 a.m.-12:00 p.m. | Zoom
Thursday, October 06, 2022, 12:00 p.m.-1:00 p.m. | Zoom
Are you looking for a postdoc position?
Rutgers is one of the highest-ranked, most diverse public research universities in the country and is proud to be home to a vibrant and ever-growing postdoc community. Join us!