National and International Prize Competitions
Accordion Content
Eligible members of the Rutgers community are encouraged to apply for the awards and grants listed below. These awards have individual deadlines and requirements.
Victoria Abraira, Who Studies the Sense of Touch, Named Rita Allen Foundation Scholar
Abraira's research into the sense of touch and how it helps us to move, socialize, and feel pain has earned her recognition as a 2023 Rita Allen Foundation Scholar. She is one of only nine scholars to earn this year's award for early-career leaders in biomedical sciences whose research holds exceptional promise for revealing new pathways to advance human health.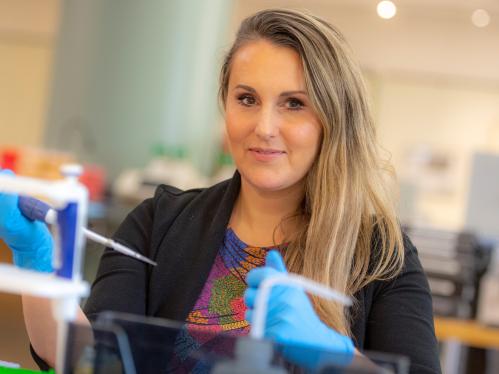 Questions?
If you have any questions about university awards or national and international awards nominations, contact Angela Mullis via email or call 848-932-8068 for more information.