Postdoctoral Fellowships and Grants
The Office of Postdoctoral Advancement and the Postdoctoral Advisory Council worked together to create the following boilerplate language for assisting in grant proposal preparation. Faculty Members and Postdoctoral Researchers are advised to tailor boilerplate language to reflect their research project's specific aims. The Office of Postdoctoral Advancement strongly recommends that researchers directly contact the department/office/program in question when seeking a more in-depth resource description, mainly if a specific resource is integral to the research proposal.

Pivot is a database of funding opportunities for all disciplines and project types. It includes federal, non-federal, foundation, and private funding opportunities. Thanks to Rutgers' Office of Research and Economic Development, all faculty, staff, postdocs, and graduate students can search the ProQuest Pivot database to find funding opportunities. Pivot is updated daily.

Rutgers Office of Research Development services include identifying funding opportunities, administering limited submissions, providing support for complex, large-scale proposals, and other activities that support the research mission of Rutgers. 

Make sure to check the Office of Research's Proposal Support Repository for sample proposals and supporting documents, frequently-requested institutional info, and sponsor-specific toolkits

New Jersey Alliance for Clinical and Translational Science (NJACTS) offers two grant writing training options for postdocs, NIH F grants for junior postdocs and NIH K and R grants for senior postdocs. Both options are run by Grant Writing Coaches trained by the National Research Mentoring Network. Visit this page for more information and registration.

The INSPIRE Fellowship Program serves to fulfill two important goals: prepare diverse university-trained Ph.D. scholars for successful careers as scientist-educators while increasing the participation of diverse student populations in biomedical science research fields.

Through this program, Rutgers University sponsors an annual cohort of Presidential Postdoctoral Fellows. Appointment is for a two-year term with the possibility of a subsequent appointment to a tenure-track faculty position at one of the four Rutgers University campuses: Rutgers-New Brunswick, Rutgers Biomedical and Health Sciences, Rutgers-Newark, and Rutgers-Camden.

Research at Rutgers details national, residential, public scholar, convening grants, and local humanities funding resources for those in the arts and humanities fields.  

You may use the following two links to search through merit-based research grants and fellowships in the humanities that are specific to postdocs. Feel free to also search through the website using your own filters.  
Are you writing a K99/R00 proposal?
We have samples of NIH K99/R00 proposals. If you are interested in accessing one of these samples, please contact us at opa@oq.rutgers.edu.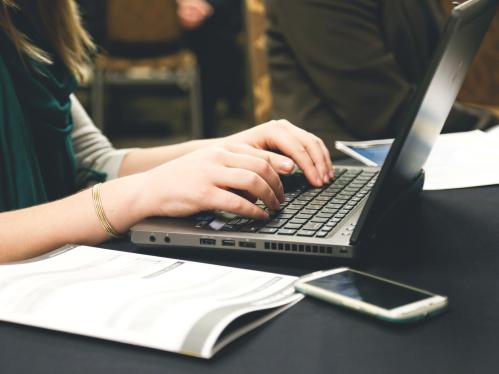 External Resources
Disclaimer:
The Office of Postdoctoral Advancement does not endorse any services, websites, or links listed below. Neither Rutgers University nor the Office of Postdoctoral Advancement guarantees in any manner the integrity and quality of the funding opportunities offered by listed websites. Postdocs of Rutgers University are under no obligation to use these external funding resources and are encouraged to carefully research the credibility and accuracy of these.