Kareem K. M. Willis
Priority Area: Race, Racism, and Inequality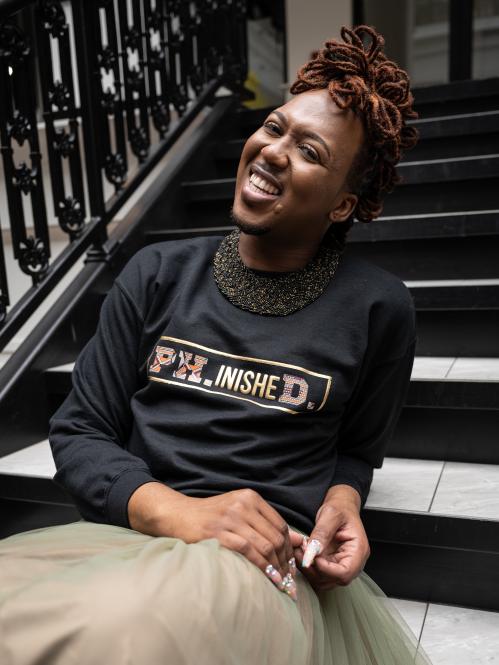 Appointment Details
Priority Area: Race, Racism, and Inequality
Disciplines: Nonprofit Management and Administration; Philanthropy; Social Equity and Justice
Mentor's Name: Dr. Lindsey M. McDougle
Mentor's Discipline: Voluntarism, philanthropy, nonprofit management, and social inequality
School: School of Public Affairs and Administration
About Kareem K.M. Willis
Kareem K.M. Willis is a social justice scholar-practitioner who explores the underlying social equity and social justice issues defined within public administration, nonprofit management, leadership, and philanthropy. His recent research project, Sustaining Safe Spaces, directly engaged social justice philanthropy to assess how the philanthropic community hinders or advances social justice work. Throughout his Presidential Postdoctoral Fellowship, he will actively engage in research that integrates more liberating and emancipatory methods in research (e.g., qualitative methods, community-based participatory research (CBPR), etc.). Using these methods, his research will deploy critical theories to help redress centuries of oppression and reimagine systems that perpetuate injustices for people with marginalized identities and assess how equity and justice can be proactively integrated into Public Administration programs and curriculums.
His current focus is on critical interrogation of the relationship between grantmaking foundations and their grant recipients to assess how philanthropy hinders or bolsters social justice work. Additionally, as an instructor, he will facilitate courses in the discipline of Public and Nonprofit Administration. This pedagogical engagement will aid his mission to revolutionize the learning environment through his commitment to using culturally responsive practices and critical perspectives to supplement the training offered to those charged with (and aspiring towards) fulfilling the public good, so that they can maximize their impact.
Dr. Kareem K.M. Willis earned his Ph.D. in Public Administration from Rutgers University-Newark, with concentrations in nonprofit management, philanthropy, and social justice. His extensive professional experience includes work as a graduate fellow and course instructor at Rutgers University-Newark. Additionally, Dr. Willis founded Radically Uncommon Consulting and Advisement Group, which helps organizations assess, conceptualize, and execute policies and initiatives to address systemic racism, inequity, and injustice.