A Leader in Innovation
Rutgers is a world leader in research innovation, social mobility, and societal transformation. Our faculty and students are thriving in a rich culture of experiential excellence that equips them to take on urgent opportunities and challenges in New Jersey and beyond.
Transformation from Innovation
New Jersey operates in an innovation economy, and Rutgers is its fuel. We're not only an employer, a workforce preparer, a goods and services purchaser, a major builder, and a leading health care provider—we're also an innovation and idea incubator. In the 2020 fiscal year alone, Rutgers transformed countless ideas into impact, with 108 global patents issued, 84 active start-ups, $16 million+ in licensing revenue, and 182 invention disclosures.
The Office of the Executive Vice President for Academic Affairs connects the countless ideas generated by our scholars and changemakers, providing access to the talent and infrastructure for incubating the imagination that are the bedrock of the innovation economy. Programs like Rutgers Tech Advance help entrepreneurs move from concept to start-up, while our Commercialization Innovation Ventures team transforms Rutgers research into products, services, and partnerships for the public good. The result? Greater value and quality of life for New Jersey.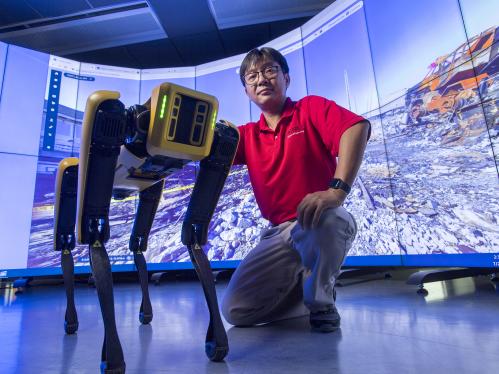 Rutgers and NJ Board of Public Utilities Offer Scientists Opportunity to Work on Climate Change Mitigation and Clean Energy Policy
This new partnership between Eagleton and NJBPU will pilot a Climate Action Track, directly connecting STEM-trained academics with critical public policy design and development opportunities benefiting New Jersey.