Helping Rutgers faculty achieve their fullest potential as scholars and teachers is central to the mission of the Office of the Executive Vice President for Academic Affairs (EVPAA). Working closely with the Office for Research, we convene a wide range of workshops, information sessions, ideation events, and common interest groups. Our events facilitate innovative scholarship and enable distinction at every career stage. We connect faculty with vital support resources at Rutgers and illuminate the tenure and promotion process at the university. 
Advancing Faculty Research 
The EVPAA works closely with the Office for Research to reinforce the university's commitment to inclusive academic excellence. Our goal is to foster multidisciplinary research—whether by individual faculty members or teams of faculty across multiple academic units—so as to widen the scope, enhance the impact, and sharpen the relevance of the university's academic work. Our Emerging Research Webinar Series connects faculty with philanthropic foundations and government agencies to explore grant opportunities in critical areas. We facilitate Ideation Sessions, host Strategic Workshops, and offer Grant Support and Development. Our Common Interest Groups bring together faculty across the university in multidisciplinary collaborations on a key problem or common work. The EVPAA also serves as the administrative anchor for the Rutgers Equity Alliance for Community Health (REACH), a $12 million initiative funded jointly by the Robert Wood Johnson Foundation and the Rutgers Office of the President.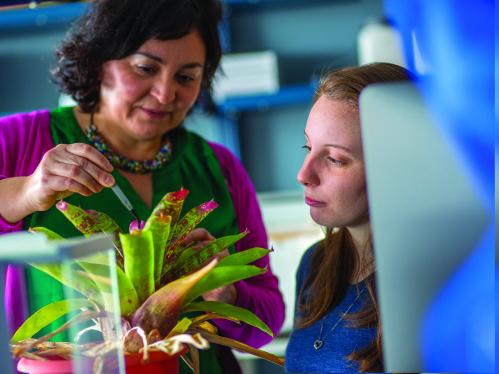 Missed an Event?
Visit our archive of previous events, workshops, and retreats to keep your skills up to date.