Nursing Professor Janice Beitz Leads the Way in Wound Care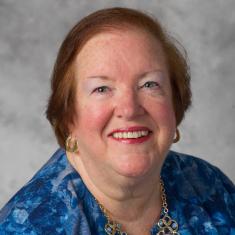 Fueled by an aging population and increasing rates of chronic illness, the nationwide demand for evidence-based wound, ostomy, and continence care is at an all-time high. Continuing to reach new heights after more than 45 years in her field, Janice Beitz, professor and director of the Wound Ostomy Continence Nursing Education Program (WOCNEP) at the Rutgers School of Nursing–Camden, has been recognized by the Wound, Ostomy, and Continence Nursing Society (WOCN) for her global leadership in science and practice.   
Beitz was named an inaugural fellow of WOCN—the most prestigious honor awarded by the organization—for her research contributions to the science of WOC issues, which have improved quality of life and longevity for the growing population of individuals living with chronic illness. She is one of 12 fellows selected from a vast international applicant pool.