Presidential Postdoctoral Fellows
Health Equity
The area of Health Equity encompasses a multidisciplinary approach to research, where fellows engage in a wide range of investigations across basic, clinical, translational, community-engaged, and population-based research domains. This field spans the biomedical sciences, social sciences, behavioral sciences, psychological sciences, and related disciplines. The primary focus is addressing health inequalities and disparities within diverse populations. Fellows delve into various aspects, including the study of pathogenesis, chronic diseases, mental health conditions, disease prevention and treatment strategies, access to healthcare services, and public health interventions. By examining these facets, the field of Health Equity strives to advance our understanding of the underlying factors contributing to unequal health outcomes and to develop interventions that promote fairness and inclusivity in healthcare delivery and health-related outcomes.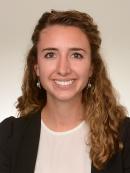 Anat Chemerinski, M.D. (she/her)
Rutgers Biomedical and Health Sciences
Anat Chemerinski's research will focus on exploring the role of the endometrium in establishing healthy pregnancies through non-invasive techniques such as ultrasound.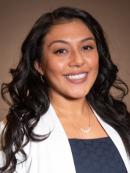 Marisol Marroquín, Ph.D. (she/her/ella)
Rutgers University–Newark
Marisol Marroquín is a social worker with extensive clinical practice and research experience, which overall aims to improve health and mental health equity for historically marginalized communities, in particular for communities that are Latinx and autistic. Dr. Marroquín uses innovative strategies to collaborate with and highlight the voices of the Latinx and neurodiverse communities.
Jennifer S. Sun, Ph.D. (she/her)
Rutgers University–New Brunswick
Jennifer S. Sun's research combines her expertise in microbiology, entomology, neuroscience, and biochemistry to investigate how insects' sense of smell can be altered by the bacteria which reside in their gut. Insects use their sense of smell to locate mates and food sources which, for biting insects, may include human hosts.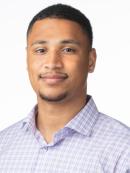 Joshua L. Gills, Ph.D. (he/him)
Rutgers University–Newark
Joshua Gills comes from a thorough educational and research background that includes exercise and cognitive research protocols, biostatistics and experimental design, and physiology/kinesiology. He is the co-coordinator over an NIA-funded randomized controlled trial examining the effects of aerobic exercise on brain health in older African Americans, where he oversees the study's day-to-day operations, as well as writes manuscripts and concurrent administrative grant proposals.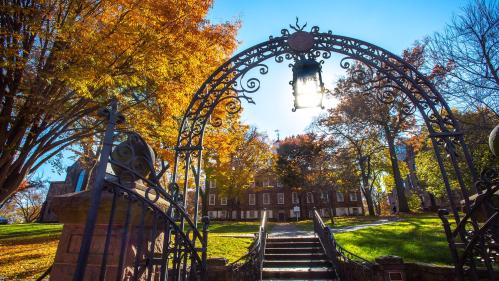 Advance Your Career at Rutgers
Learn how this two-year fellowship appointment with the possibility of a tenure-track faculty position can help you advance your career. 
Dedicated Support
The Office of Postdoctoral Advancement is committed to engaging, connecting, and developing the Rutgers Postdoc Community.