Mentoring Tools
Office of Postdoctoral Advancement
Rutgers Individual Development Plan
The individual development plan (IDP) is a mentoring and career development tool that helps you to be more intentional and to take ownership of your career goals and success.
The Office of Postdoctoral Affairs, with the support of its Executive Steering Committee leadership and Postdoctoral Advisory Council, strongly encourages postdoctoral researchers to complete an IDP with their faculty mentors.  The Rutgers Postdoc IDP builds on existing and successful IDPs, including the one being used since 2012 by Rutgers INSPIRE Fellows created by Dr. Martha Soto, former Director, Postdoctoral Career Development Program, Rutgers-RWJMS, and Co-PI and Co-Director of RWJMS-INSPIRE Program.

Completing an IDP can help you to:

Set career and professional goals; making your postdoctoral training more intentional, productive, and allowing you to track your progress.
Improve your core competencies (research skills development, communication skills, professionalism, leadership and management skills, responsible conduct of research, discipline-specific conceptual knowledge) and keep you on track with your career and professional goals. 
Clearly outline yours and your mentor's expectations from the beginning of your postdoctoral training to establish mutual understanding and clear communication.

1. Complete the self-assessment document on NPA core competencies

Although optional, we highly recommend for postdocs to first complete the self-assessment document containing the NPA Core Competencies, among others. The self-assessment checklist developed by the National Postdoctoral Association is one way to do this.  It is recommended that postdocs use the full 9-point scale—not just score everything as a 7-9, and do an honest assessment of the skills that need further development.  The self-assessment should be revisited each year.

2. Complete the Rutgers IDP form & share with your PI

We recommend that the Rutgers Postdoc IDP Form be filled out first by the postdoctoral researcher followed then by the faculty mentor. Once the Rutgers IDP Form is completed, it can serve as a guideline to have a discussion with the faculty mentor, amended as needed, and then submitted as needed for annual performance review, in the case of RBHS postdoctoral fellows.  Both the postdoc and the faculty mentor are encouraged to sign the form as a commitment to follow through with the set goals and expectations.

The Rutgers Postdoc IDP form has only three questions for the faculty mentor to write relevant information and suggestions in support of the postdoc's research and career goals:

What areas have this postdoc excelled in during their time in the lab?  
What areas (skills or accomplishments) need to be strengthened before a successful job search?
Is the postdoc currently on track to meet his or her career goals?

Postdocs in the humanities and social sciences field can use this IDP form.

Postdocs in the STEM or Biomedical field can use this IDP form.

Note: The myIDP certificate of completion from AAAS could be another way for faculty mentors and postdocs to document that an IDP has been completed.

3. Develop a Mosaic of Mentors map

Although optional, we highly recommend that postdocs then use the IDP to seek a wider range of support, for example from their peers, colleagues, or other faculty members to develop a Mosaic of Mentors map. 

The concept of Mosaic of Mentors stems from the fact that we all need different kinds of support for different aspects of our careers and lives and one individual cannot alone fulfill all the mentoring support that other individual needs. Using a mosaic of mentors map provides a framework for mentoring and empowers postdocs to develop their own mentoring network comprised of multiple individuals. As a result, the postdoc mentee is trained to be proactive, take ownership, and drive the mentoring relationships.

*Note: Some RBHS INSPIRE postdoctoral fellows have started to schedule annual one-hour meetings called "Postdoc Mentoring Committee Meetings," where the IDP is shared with a group of 2-4 additional faculty members, and career goals and research progress are discussed.  This is completely optional and has been used effectively to help postdocs build up a network of mentors to guide them to more rapid career advancement. 
Additional Tools
IDPs are one of the many mentoring tools that can help advance your career in a focused and strategic way. To make the most of your postdoctoral training and career beyond, we recommend postdocs to incorporate the following mentoring and career management tools and opportunities to their action plan.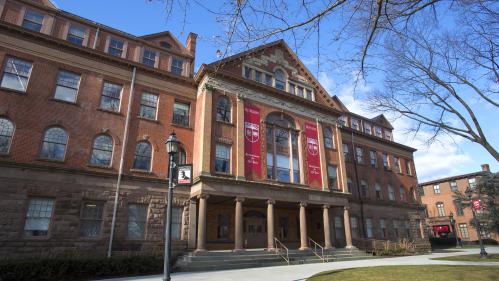 Get in Touch
Office of Postdoctoral Advancement
7 College Avenue, 4th Floor
New Brunswick, NJ 08901
Hours: Monday–Friday, 8:30 a.m. to 4:30 p.m.