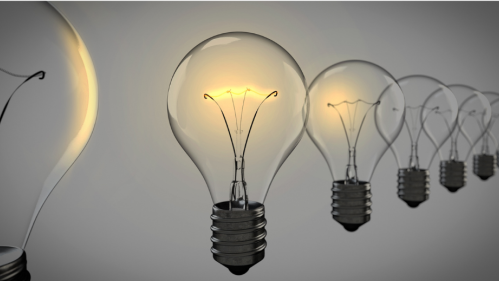 Postdoctoral Fellowships & Grants
Internal Resources for Fellowships & Grants
The Office of Postdoctoral Advancement and the Postdoctoral Advisory Council worked together to create the following boilerplate language for assisting in grant proposal preparation. Faculty Members and Postdoctoral Researchers are advised to tailor boilerplate language to reflect their research project's specific aims. The Office of Postdoctoral Advancement strongly recommends that researchers directly contact the department/office/program in question when seeking a more in-depth resource description, mainly if a specific resource is integral to the research proposal.

Senior postdocs writing NIH K-grant applications are welcome to participate in monthly interactive grant writing support meetings that are coordinated and run by trained grant-writing coaches, Dr. Lauren Aleksunes and Dr. Suzie Chen, and Yasheca Ebanks. Participants meet monthly for 1 hour to peer review Specific Aims pages for grant applications to NIH and private foundations. Sessions are moderated by two senior faculty trained as coaches by the National Research Mentoring Network. These meetings are open to both postdocs and junior faculty.

Participants will get feedback from everyone during each monthly meeting (6-15 on average) plus will also gain the ability to criticize others and learn some science outside one's field. If you are interested in participating, click here to complete the form, and your name will be added to Dr. Suzie Chen's mailing list to receive notifications on upcoming meeting dates for the spring semester and further instructions.

Pivot is a database of funding opportunities for all disciplines and project types. It includes federal, non-federal, foundation, and private funding opportunities. Thanks to Rutgers' Office of Research and Economic Development, all faculty, staff, postdocs, and graduate students can search the ProQuest Pivot database to find funding opportunities. Pivot is updated daily.

With research being a fundamental part of the university's mission, the Office of Research and Economic Development (ORED) aims to further the reach of Rutgers research and its impact on communities. Within the Office of Research and Economic Development, the Research Development team designed the research portal to be a one-stop-shop for all of your research-related needs.

The INSPIRE program serves to fulfill two important goals: prepare diverse university-trained Ph.D. scholars for successful careers as scientist-educators while increasing the participation of diverse student populations in biomedical science research fields.
External Resources for Fellowships & Grants
Disclaimer:
Rutgers Office of Postdoctoral Advancement does not endorse any of the services, websites, or links listed above. Instead, we provide a location for Rutgers postdoc community to seek out potential postdoctoral funding opportunities. Neither Rutgers University nor the Office of Postdoctoral Advancement guarantees in any manner the integrity and quality of the funding opportunities offered by listed websites. These funding opportunities may or may not be current. Postdocs of Rutgers University are under no obligation to use these external funding resources and are encouraged to research the credibility and accuracy of these carefully.