Build a Sustainable Writing Practice
Do you need dedicated time to make progress on your writing? A consistent writing practice is critical to faculty success. Our dedicated support includes annual Writing Retreats, weekly virtual Write-On-Sites, and Writing Accountability Groups.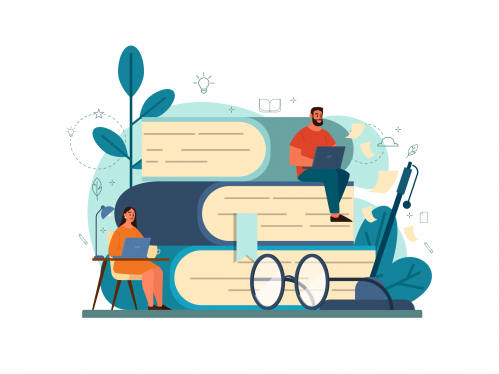 The Write-On-Sites and Writing Retreats have been a huge boon for me over the past several months. The Write-On-Sites have helped me prioritize daily work on my book manuscript by providing a framework for scheduling dedicated writing time, and I've used the Retreats to make an extra push on turning out pages.

Dr. Evie Shockley

Award-winning poet and professor of English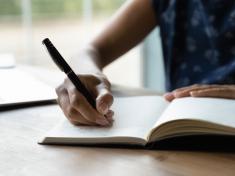 Our daylong Writing Retreats offer dedicated time to focus on projects in the company of scholars. We host in-person and virtual retreats open to faculty universitywide.
Spring Break Virtual Writing Retreat
Wednesday, March 16, 10 a.m.-3 p.m. 
Mary Ann Castronovo Fusco believes in the power and beauty of language. An expert in translating complex topics to reader-friendly text, Fusco will share tips and answer your questions. 
Our virtual Write-On-Sites offer dedicated time each week for faculty writing. 
Join us for two hours of writing in the company of other faculty through Webex on Mondays from 1:00-3:00 p.m. and Thursdays from 9:00–11:00 a.m. Log in, share your goals, and write. No sign-up required.
Writing Accountability Groups
Our Writing Accountability Groups offer weekly support and dedicated writing time. The mission of each group, plus contact information, is included in the list below. Unless otherwise noted, all groups are open to new members.
Prefer a different format or day/time of the week? Start your own group!
Virtual Groups
All in-person groups are temporarily suspended until further notice due to the COVID-19 virus.
Thursday, April 13, 2023, 3:00 p.m.-4:00 p.m.