Search for the Rutgers Law School Dean
We are seeking a thoughtful and dynamic individual to lead the Rutgers Law School beginning with the 2023–24 academic year.
As a steward of excellence at both Law School locations, the new dean will be responsible for ensuring that Rutgers Law School expands and deepens a coherent universitywide mission while continuing to support location-specific activities and commitments to local cultures.
We will aim to identify a leader who will improve the lived experience of staff, faculty, and students; who can amplify the aspirations of the two locations at Camden and Newark; and who will work with faculty, staff, students, and alumni to share the many strengths and accomplishments of the Rutgers Law School. 
Please visit the links below for important search-related messages and updates.
Rutgers University is collaborating with WittKieffer on this search process. Nominations of candidates for the Dean position may be sent to Search Consultant Werner Boel (wernerb@wittkieffer.com).
To ensure that community feedback informs the search process, we invite members of the Rutgers Law School community to attend an online listening session, listed below. Faculty, staff, students, and alumni may RSVP for their session of choice to RLSdeansearch@rutgers.edu. Community members who are unable to attend a listening session may share their feedback through our Search Survey. 

Faculty Sessions
Thursday, September 8, from 12:15–1:00 p.m.
Tuesday September 13, from 12:15–1:00 p.m.

Staff Sessions
Thursday, September 15, from 12:15–1:00 p.m.
Monday, September 19, from 12:15 – 1:00 p.m.

Student Sessions
Wednesday September 7, from 12:15–1:00 p.m.
Friday, September 16, from 12:30–1:15 p.m.

Alumni Sessions
Wednesday, September 7, from 1:15–2:00 p.m.
Friday, September 16, from 1:45–2:30 p.m.

Michael Carrier, Distinguished Professor

Cliff Dawkins, Assistant Dean for the Minority Student Program

Trang Do, Asian-Pacific American Law Student Association President

John Farmer, University Professor

Rachel Godsil (Co-Chair), Distinguished Professor and Chancellor's Social Justice Scholar

Anjum Gupta, Associate Dean for Clinical Education and Professor of Law

Stacy Hawkins, Professor of Law

David Lopez, Professor of Law

JC Lore III (Co-Chair), Distinguished Clinical Professor

Gigio Ninan, Alumnus

Chelsea Nkrumah, President, Women's Law Forum

Oliver Quinn, Alumnus

Ruth Anne Robbins, Distinguished Clinical Professor

Louis Thompson, Associate Dean for Student Affairs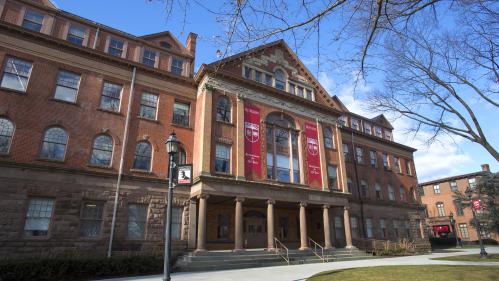 Law School Dean Search Firm
We have retained a prominent external search firm, WittKieffer, which has extensive experience with recruiting talent to law schools at public research universities like Rutgers.