At Rutgers, Size Is Strength
The Office of the Executive Vice President for Academic Affairs works to advance academics at Rutgers by enriching the educational experience of our students and enhancing the opportunities for research and the pursuit of new knowledge in our classrooms, labs, and beyond.
Undergraduate and graduate students
In research grants and sponsored programs
A United Academic Community
At Rutgers, we cultivate cutting-edge transdisciplinary scholarship at our locations in New Brunswick, Newark, Camden and throughout our biomedical and health sciences division in a continuous pursuit of academic excellence.
As one of the nation's most diverse universities, Rutgers draws strength from the rich variety of perspectives and life experiences of our beloved community to build an inclusive academic culture of innovation and discovery. With a presence in all 21 counties, Rutgers is not only The State University of New Jersey, we are a leading national public research university and—through the historic merger that created Rutgers Biomedical and Health Sciences—the state's top academic health care provider.
The Office of the Executive Vice President for Academic Affairs serves the university's academic community by forging important and transdisciplinary connections between faculty and students. The office helps scholars gain access to resources and align research and pedagogy for even greater impact. This approach enables academics, research, and innovation at Rutgers to function as a cohesive whole. We foster learning, discovery, innovation, service, and health care at the highest levels. We are committed to giving our faculty the access and the tools necessary to succeed, and we support faculty development through an array of advancement programs, university fellowships, and professorships.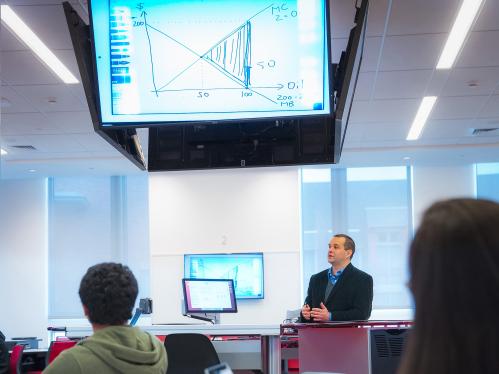 A Research Powerhouse
Rutgers stands among the highest-ranked, most diverse public research universities in the United States and is renowned for its innovative, interdisciplinary research. Every day, our labs, studios, centers, schools, and institutes conduct an outstanding range of research activities. Our faculty are leaders in their fields, many are members of the National Academies or hold other marks of distinction, and they're all hard at work creating new knowledge and educating the next generation of students. 
From breakthrough advances in fighting COVID-19 to life-saving cancer research at the Rutgers Cancer Institute of New Jersey and the work done at our nationally ranked humanities institutes, Rutgers is where research happens. Unrivaled in New Jersey, our research expenditures top $730 million annually. Our 300 research centers and institutes—New Jersey's largest research network—generate innovations and new ways of thinking that transform the world.
 
The Office of the Executive Vice President for Academic Affairs enables the vast research happening across Rutgers, working in conjunction with the Office for Research to operationalize services and support faculty research endeavors.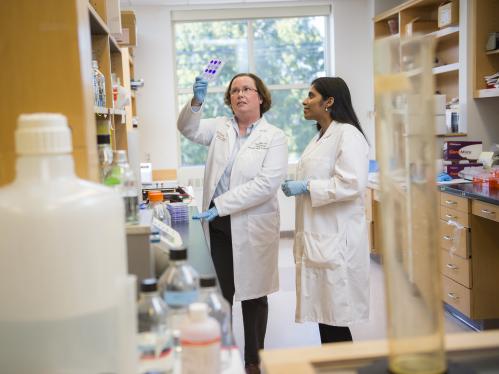 A Leader in Innovation
Rutgers is a world leader in research innovation, social mobility, and societal transformation. Our faculty and students are thriving in a rich culture of experiential excellence that equips them to take on urgent opportunities and challenges in New Jersey and beyond.
New Jersey operates in an innovation economy, and Rutgers is its fuel. We're not only an employer, a workforce preparer, a goods and services purchaser, a major builder, and a leading health care provider—we're also an innovation and idea incubator. In the 2020 fiscal year alone, Rutgers transformed ideas into impact, with 108 global patents issued, 84 active start-up operations, more than $16 million in licensing revenue, and 182 invention disclosures.
The Office of the Executive Vice President for Academic Affairs connects the countless ideas generated by our scholars and changemakers and provides access to the talent and infrastructure for incubating the imagination that are the bedrock of the innovation economy. Programs like Rutgers Tech Advance help entrepreneurs move from concept to start-up, while our commercialization Innovation Ventures team transforms Rutgers research into products, services, and partnerships for the public good. The result? Greater value and quality of life for New Jersey.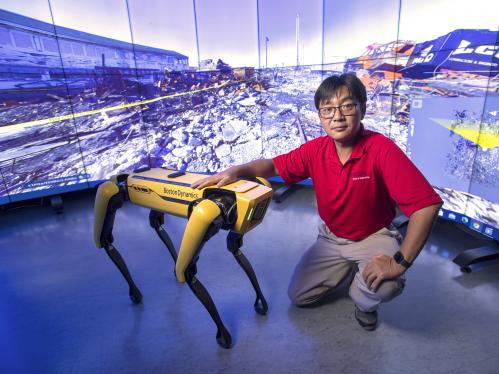 Rutgers Makes an Impact
We work to create new knowledge, educate the next generation of thinkers, and tackle the biggest problems society faces today.